Your New Virtual Technician
Hercules AI is that extra employee you always wished you had, solving issues on its own without hassling you for every little problem. DPL's Hercules modems and customer portal feature built-in artificial intelligence, designed to minimize downtime and optimize cash management to improve operational efficiency. Hercules AI is continuously learning and improving to better assist you in managing your ATM fleet.
Smart Alerts
Sends real-time "Out of Service", "Low Cash" and "Out of Cash" alerts. Reduces noise by grouping similar alerts and suppressing intermittent issues.
Responsive Texting
Respond to SMS text alerts to reboot ATMs, disarm security features, and acknowledge incidents.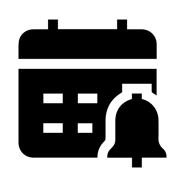 Alert Schedules
Configure alerts by route, time of day, or teams.